ABOUT US
We've experienced firsthand the difficult reality of being released from prison. This is why we believe that offering the opportunity for artists to sell their work while incarcerated in order to create a savings account for their release is an essential piece of the puzzle when it comes to reducing recidivism.

Artists receive 50% of the proceeds from the sales of their original artwork. The other half goes to us to support the business costs.
A 10% royalty goes to the artist for each print on demand associated product sale.

Art is a way to self-introspection, a path to discovering and healing for many individuals. And if today the data reflects that prison does not necessarily work in terms of rehabilitation —suggesting that a need for a switch of criminal justice is needed— arts in prison is not only an escape for the mind but also a means to understand oneself and heal.
BROWSE ARTWORKS
The Founder | Buck Adams
Founded by Buck Adams, a veteran, social entrepreneur, and formerly incarcerated individual at the Arkansas Valley Correction Facility, Art for Redemption™ harnesses the talent, creativity, and human ingenuity of those inside the prison walls. While at Arkansas Valley Correctional Facility, Adams began working with Defy Colorado, an independent nonprofit organization helping individuals with criminal histories create legal business ventures to bring his idea to life. Prior to incarceration, Adams founded and led Veterans to Farmers, a nonprofit organization that trains veterans in agricultural systems, technologies, and business operations for a fulfilling and sustainable lifestyle.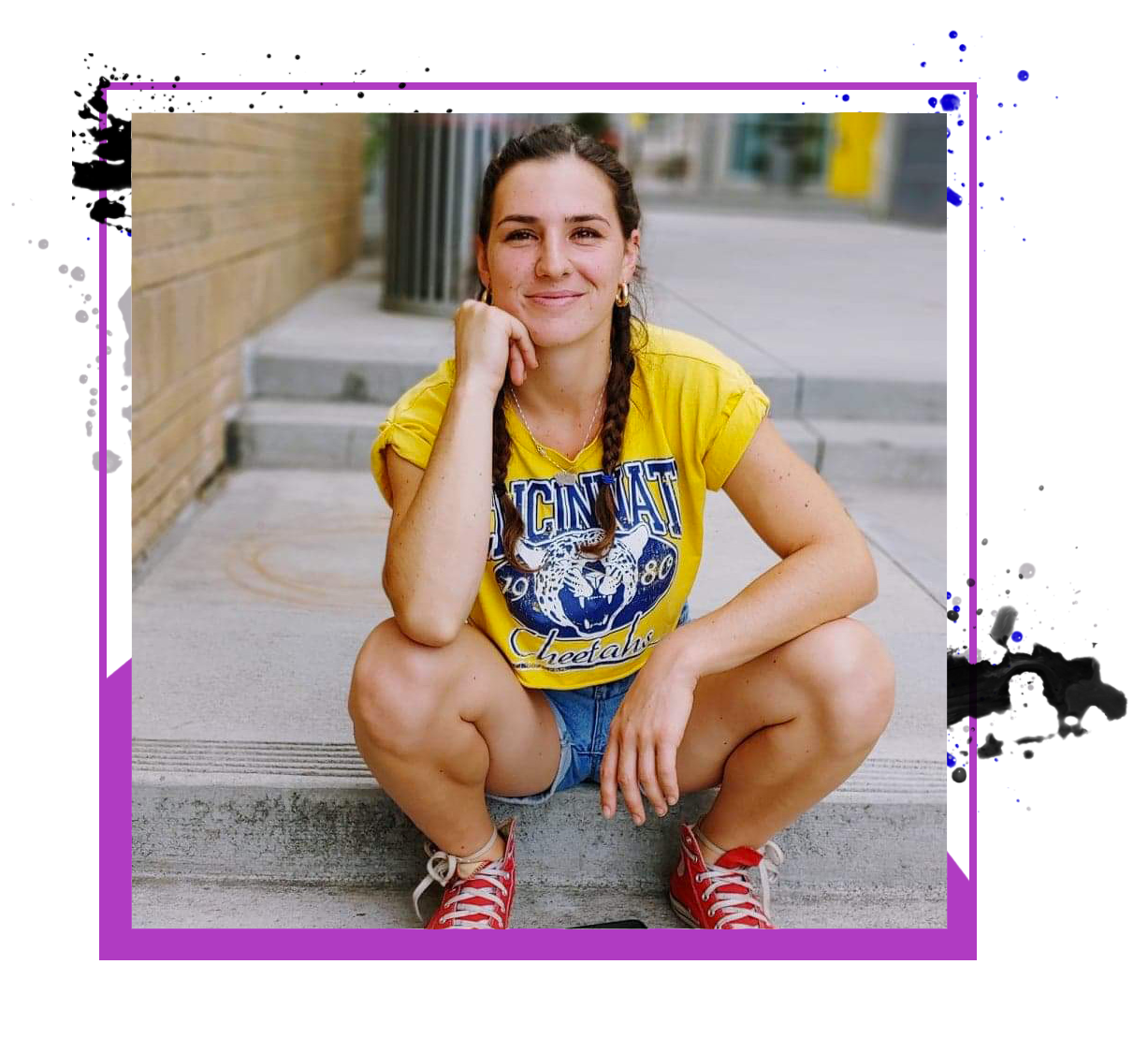 Director of Operations | Raphaëlle Duché
Raphie met Buck while volunteering to an inside-out workshop about communication and non violence. Graphic designer and graduate of a Bachelor of Laws in France, she moved to the US in 2018 and decided to experience first hand the reality of mass incarceration.After his release, Buck reached out to Raphie with his idea "a marketplace where inmates could sell their art and receive financial earnings from it instead of solely using it as trade materials within prison." Raphie accepted right away and has been a key member of Art for Redemption's growth.She is married to a person that has done 13 years inside and has lived beside him the struggles of incarceration, halfway house and parole. 
Art for Redemption in the press
Art for Redemption gives incarcerated artists the chance to sell their art outside of prison walls.

Reform the System - Art for Redemption
Our Advisors
Andrew Gibbs-Dabney

Founder of LIVSN Designs

Andrew Gibbs-Dabney is the founder and CEO of LIVSN Designs. LIVSN creates sustainable clothing for experience seekers. LIVSN is inspired by "Livsnjutare," a Swedish word meaning one who lives life fully. LIVSN's concept of owning less and living more inspires the design of durable apparel that can be worn through life's transitions while offering an elevated fit and refinement over traditional outdoor clothing.

Andrew is dedicated to the values of sustainability and conscious capitalism. He truly believes business success and social progress go hand in hand and has built LIVSN on these ideals from day one.

Corey Finney

Fund Manager – Greater Colorado Venture Fund

Cory is a sixth-generation Coloradoan. He first started his entrepreneurial journey while in college, as the co-founder and CEO of SnowGate, which he took from napkin to acquisition in three years. He then served as a consultant and interim CFO/COO for multiple startups before joining the Boomtown Boulder accelerator, where he spent three years as the Entrepreneur in Residence. In 2016, he co-founded Kokopelli Capital, an early-stage venture capital fund, and in 2018 he co-founded The Greater Colorado Venture Fund, the country's first rural-focused venture fund. He has been fortunate to work hands-on with over 80 different startups. Cory can often be found crisscrossing Colorado, often playing in the dirt and snow along the way.

Dave Harris

Managing Partner at Rockies Impact Fund

Dave Harris is the Director of Operations for the Rockies Venture Club (RVC) and is a Managing Partner with the Rockies Venture Fund (RVF) and the new Rockies Impact Fund (RIF), a non-concessionary, primary impact venture fund supporting social and environmental impact venture companies. RVC is the longest-running angel investor group in the US and is a non-profit organization centered on furthering economic development in Colorado by connecting investors and entrepreneurs through conferences (Angel Capital Summit and the Colorado Capital Conference), networking events, educational offerings, and facilitation of Colorado's largest angel investor groups. RVC has led investments totaling over $45M to Colorado start-ups since 2014. In addition, Dave is an active board member for the non-profit organizations, Biz Girls CEO Accelerator and LaunchNo.CO.

Prior to joining RVC, Dave worked with several dozen companies as a collaborative start-up consultant specializing in capital strategy and fundraising, business development, and marketing. He also has 7+ years of experience in international finance and project management at Thomson Reuters and Lipper, covering the financial markets for Latin America, Europe, and Canada.

Michael Bevis

Founder and CEO of KoolSkinz

Michael Bevis is an entrepreneur and business professional who is driven to help others reach their full potential. His talents and experiences are unique, encompassing the areas of consumer behavior, leadership, personal branding, business marketing, finance, and higher education. Michael is an industrial-organizational psychologist with additional graduate degrees in finance and marketing. Dr. Bevis's academic research is focused on developing emotionally intelligent leaders. Michael currently manages all things related to entrepreneurship and innovation for the city and county of Denver. He also is the founder and CEO of KoolSkinz, a pet product company specializing in pet performance wear. Michael has previously served as a Director of Entrepreneurship for a variety of colleges and universities, as well as holding additional roles as Dean and Chief Academic Officer. He has started three non-profits and serves as a board member for several others. Michael spends his free time hiking and traveling and recently summited Mt. Kilimanjaro. 
The emerging of prison art
Art in correctional facilities has always been used as a trading currency amongst inmates. Birthday cards in exchange of stamps, tattoo for tobacco... We are taking their talent to the next level as a way to contribute and reconnect with society through humanity's common denominator: creativity.
Resources
The Marshall Project

The Marshall Project is a nonpartisan, nonprofit news organization that seeks to create and sustain a sense of national urgency about the U.S. criminal justice system. They have an impact on the system through journalism, rendering it more fair, effective, transparent and humane.

Prison Policy Initiative

The non-profit, non-partisan Prison Policy Initiative produces cutting edge research to expose the broader harm of mass criminalization, and then sparks advocacy campaigns to create a more just society.