Regular price
$250.00 USD
Regular price
Sale price
$250.00 USD
Unit price
per
Sale
Sold out
One-of-a-kind art piece from prison to style your home like no one else, spark conversation about the US criminal justice system and be part of the movement to end mass incarceration.

Be the trendy difference maker and acquire art from emerging artists while they serve their time. Every time you'll look at this piece, you'll know that you've believed in a second chance, prevented a family from spiraling into poverty and crime, allowed the victim* (if any) to be compensated through restitution, and led the way to successful re-entry into our society. All of this while enhancing your favorite room with original art your neighbors will envy you for. "I have put approximately 100h in Apparatus."
⚖ Description

"Technique: To retrieve the forms, I engage my left hemisphere by attentively speaking to someone reading while at the same time engaging my right hemisphere to randomly "scribble" graphite with a thick shades until an adequate area has been covered. This allows my subconscious free reign. My process for "seeing" the pattern is similar to when reading a book and my imagination's thoughts wander. My focus of attention is on the thoughts while the mind is simultaneously, dutifully, reading as if in autopilot. Likewise, my attention is on "seeing" a diagram in the "scribble" with my right hemisphere, while simultaneously, the left hemisphere traces the lines that appear without conscious thought of what they represent. The taxing part is relaxing my mind's vision to see the blue print concealed in the scribbling. I must held this "seeing" as I engage the left hemisphere to do the technical work of diligently and accurately drawing the lines. I see without trying to describe what is forming or to think a line "should" do this or that. I have to just allow what is there as it is. I ask the spirit of God to help and I am guided step by step.
Meaning #1:This drawing shows that the human imagination is capable of retrieving original images and bring them forth as visual works. The configuration of line and form are virtually endless for one who explores the limitless boundaries of the mind. Much like the musician who is able to use the available chords to compare original music.
Meaning #2:The "Apparatus" is in itself what it is, a living moving "thing", using dark energy through nemesis to generate movement and propulsion. The components are "living" material and any resemblance to what is known is in the present 3-dimensional realm is only a similitude… The actual chemical composition is as of yet unknown.
Meaning #3: "Apparatus" is a futuristic or another dimensional bio mechanical AI.
Meaning #4: The "Apparatus" is a subconscious construct that as of yet has not manifested in the present.
Original: I did not copy from anything I have ever seen and did not think to incorporate anything I've ever seen into the drawing. Note: Several times, I had to "fix" or "correct" something I believe I did not draw accurately and using my reasoning mind this took hours. I have to see beyond the erased lines, which is difficult. Several times I had to create by improvising a component or area that fits with its surroundings."
✎ Product Details

7.75" x 10.75" | 2HB, 2B, 6B graphite on xerox paper
✑ Artist's bio

"Since childhood, everyone in my family including their friends regarded me as "the artist" because of my keen interest in drawing. As a self-taught artist, I acknowledge the hand of my Creator who has providentially guided me, providing useful magazines, needed books and particular people to advance the skills of my basic talent. To draw whatever a client may describe to me or leave it to me to create, has been an objective of mine. Doing this effectively prompted me throught the years in "art college", to learn techniques from many sources and not confining myself to any particular genre. When I work for a client, I treat them as though they are famous, and with being paid is the pleasure I receive when a client and their loved ones are overjoyed and really appreciate the work I produced. I do put my heart and soul and effort into what I do. Respectfully.".
[◉"] Artist's social media
Share
View full details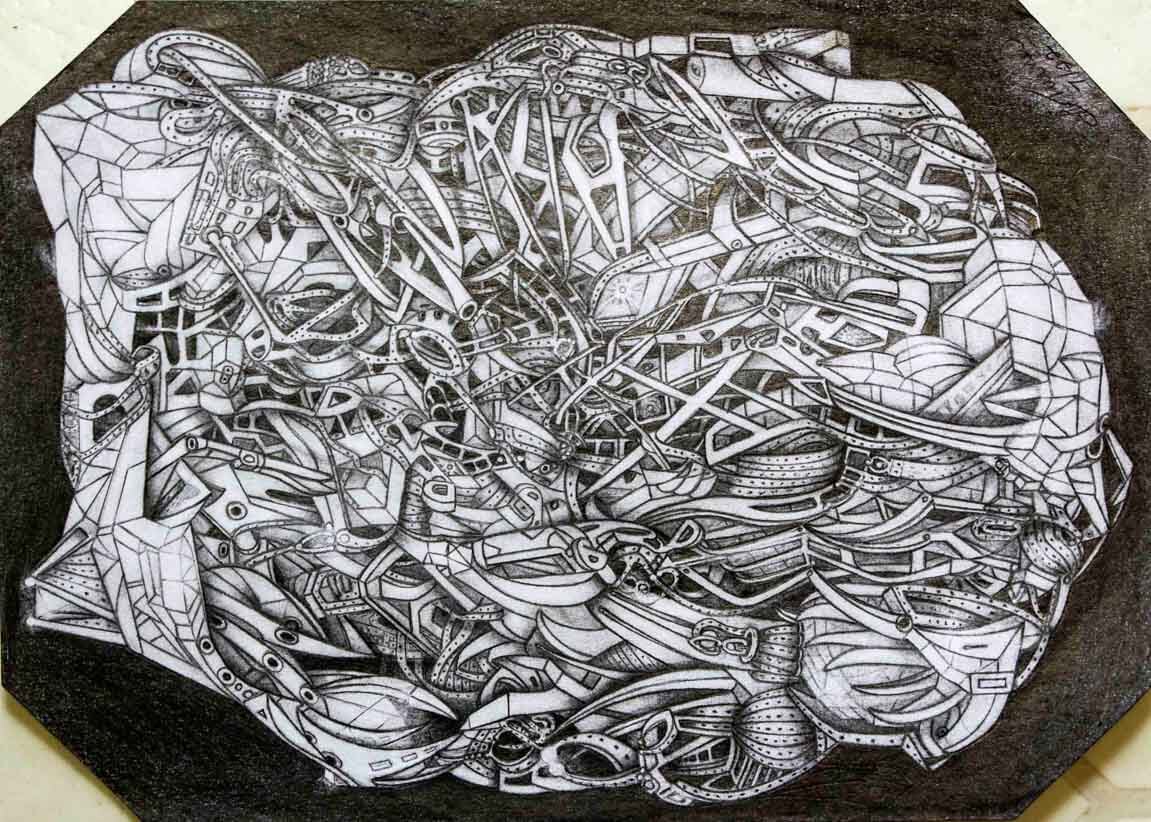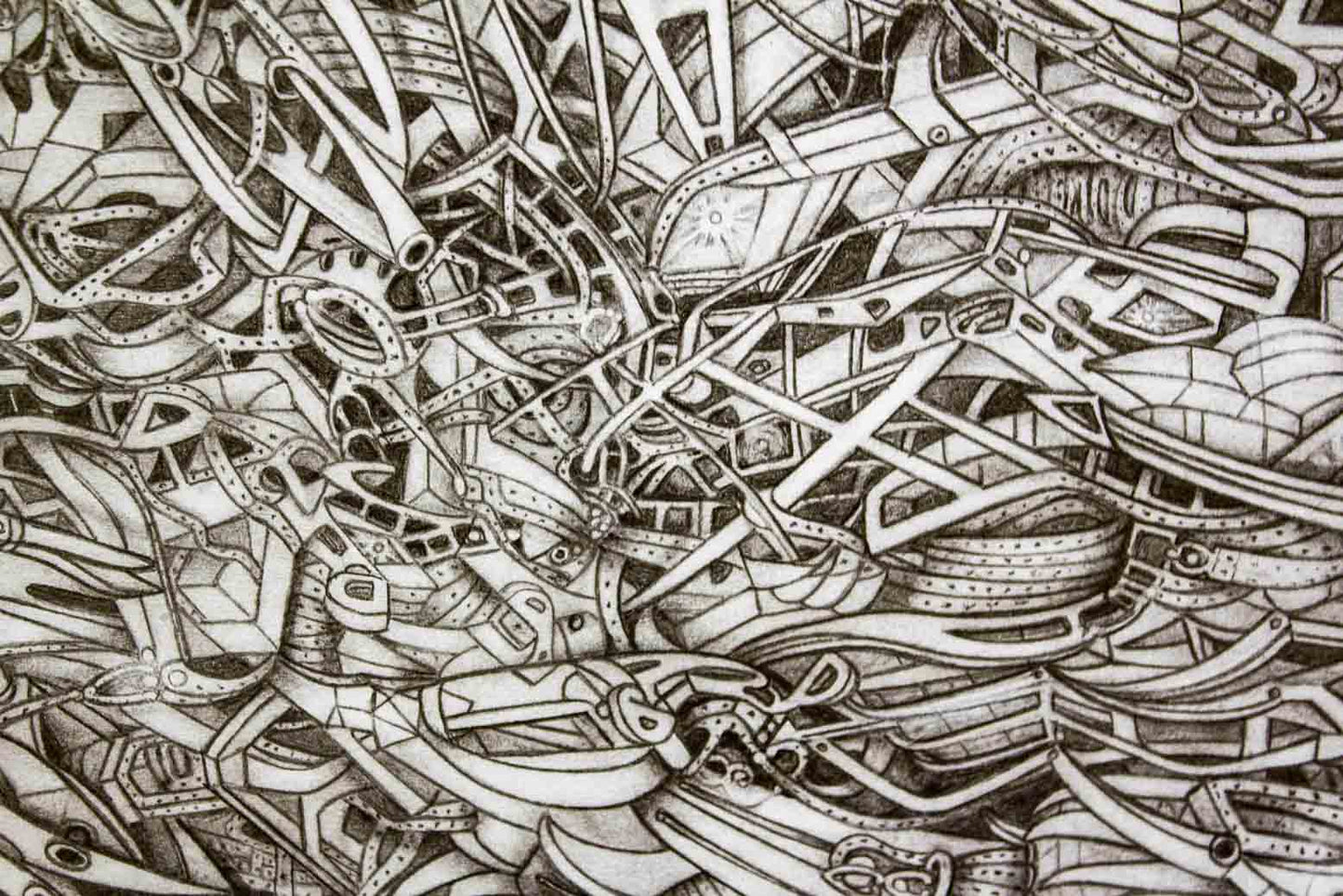 More from Lee J. Turner
Vendor:

Regular price

$250.00 USD

Regular price

Sale price

$250.00 USD

Unit price

per