Regular price
$500.00 USD
Regular price
Sale price
$500.00 USD
Unit price
per
Sale
Sold out
 

"As a prisoner my self calling home to family can be a very emotional and stressful time for people of all walks of life. Calling home is meant to capture the emotion and mental trauma of those calls. The biggest hurt of prison is not loss of freedom but loss of family."
⚖ Description

The original art pieces featured on this special edition are one-of-a-kind, drawn by artists incarcerated in Colorado and Washington. "Purple Skull Fever" is originally pens on linen (prison bedsheet) and "B&W Chaos" is a pencil drawing on paper that our designer turned into these unique outfits. We're not just entrepreneurs – we are designers, art passionate and have done time inside or alongside our loved one. The incarcerated artists receive a 10% royalty for each sale, which allows them to stay in touch with their families without going into debts, afford something special for them during this holiday season, get ahead of societal debts and save up for their release to break the circle of recidivism.

✎ Product Details

14" x 17" | Color pencil on drawing paper
✑ Artist's bio

I am a self taught artist in colored pencil and graphite. I have always interested in art of all media and time eras. I have done little to no art from 1998 to 2019. I started drawing again to pass the time and for therapeutic measures. My skill is increasing with every new piece and all my originals. I try to make more complex work and that tells a story within the pictures. .
[◉"] Artist's social media
Share
View full details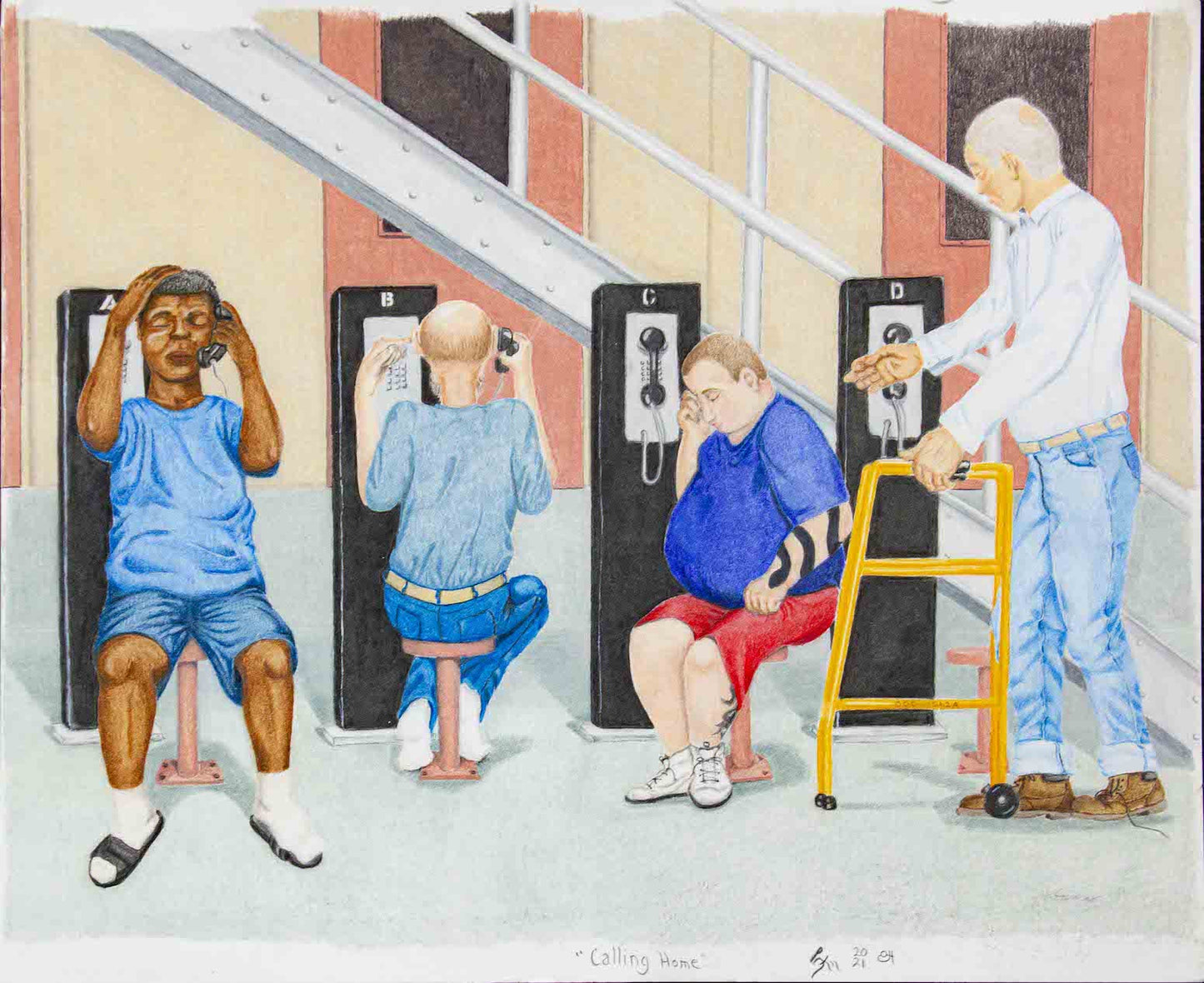 More from Stanley McGuyer